Ok so I am a huge fan of both Christmas and the wonderful notion of a list. My life is somewhat organised by lists. I love to organise all those favourite events with my lists, and the Blattman is happy because he doesnt have to do anything- just drive me where I need to be when the items get a little bigger than my motorcycle- although you would be surprised how much I can get on my motorcycle when needed!!
My christmas planning starts as early as possible, and this year has been no exception. Although this year I have decided that homemade is the future. I am fed up with buying stuff that either never gets used or the same old thing every year. Last year was my first knitted christmas, everyone got a little knitted gift, one I had spent ages creating especially for that person, and they all went down very well. This year, most have got that special knitted gift, and quite a lot of those are done now which is great, but this year I am going one more step towards handmade perfection.
So here are a few fantastic links that I have come across this year, perfect for a handmade christmas. Even if it is just amazing wrapping paper or pretty homemade tags, a handmade christmas is easy and always appreciated by most of your recipients.
The first of these afroementioned fantastic links is one I found today courtesy of
Money Saving Expert
, another of my favourite websites with brilliant links to getting the best of the bargains and freebies. The new forum there is about christmas savings and creating. Many have been talking of gifts in a jar. The shops towards christmas are always filled with recipe kits in jars and are normally so expensive, but perfect for the baker or chef in the family. I found a brilliant E-Book this morning to create amazing gifts at a fraction of the price. Here is the link to the blog where I found the ebook-
Ultimate Gifts in a Jar.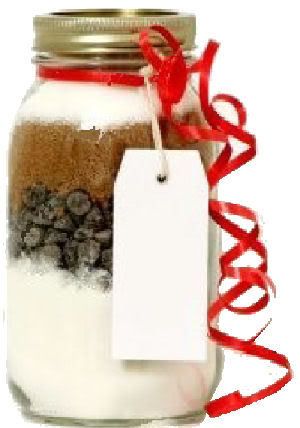 This ebook is over 200 pages and has lots of ideas for all occasions, I personally LOVE the idea of chocolate spoons for cocoa and coffee mixes and I am intrigued by the idea of baking a cake in a jar! Also in the ebook are preserves and jams too so such a great link for all year round.
This is another Idea I love for any time of the year, christmas, easter, birthdays or even weddings. I love sweet topiary and this is such a brilliant idea too. Use florists foam for these to get them all in properly.
How about these fun wrapped chocolate bars? What a lovely gift for co-workers or teachers, or just a great addition to a stocking or hamper. These are really easy with some printed tissue paper and a plaque printed off the computer. Easy, but looks amazing! These come from Flyingpig58 over at MSE, and here is the
link
to the whole topic because she has so many brilliant ideas. Scroll through for the coaster calendar and the beautiful baubles and tree decorations. I am getting so many ideas. It is so exciting! Here is also a
link
to her blog because there are so many ideas on there too!
And of course there will always be a few of you scrooges out there, and to you I say...
Lots more to come over the next few weeks up to christmas so keep an eye out, and thankyou to all of you who read my blog, you make my day!